We work on the forefront of innovation and technology to manufacture products from an idea all the way to the end consumer. Request a quote.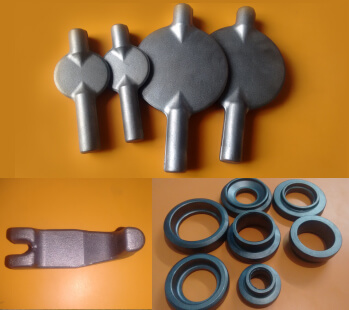 Company is promoted by first generation entrepreneurs in January 2014.
"End To End Solution" In Forgings & Machining for Automotive, Railway, Aerospace, Mining, Agro Etc….
Integrated forge shop backed by State Of Art Tool Room
Well experienced team of professionals committed to deliver world class fully finished precision components and assemblies
Their work is of such outstanding quality, they are clearly experts in their field.
Seb and Lotte Larsson
For any manufacturing task, RSA Forge are by far the most innovative in the industry.
Ben Fitzgerald
The creativity we encountered throughout was simply world class.
Jack and Alison Hewitt
There is incredible peace of mind knowing that you're in the hands of professionals.
Elizabeth Vanhoff
VISION
"

To emerge as a premier Company in Supply Chain for Auto Majors in Domestic and Global Market

"
We're always interested in new projects, big or small. Please don't hesitate to get in touch with us regarding your project.

If you want to contact us about any issue please call (+91) 9890 62 1010 or send us an e-mail. If you would like to submit a proposal for consideration simply submit a quote.